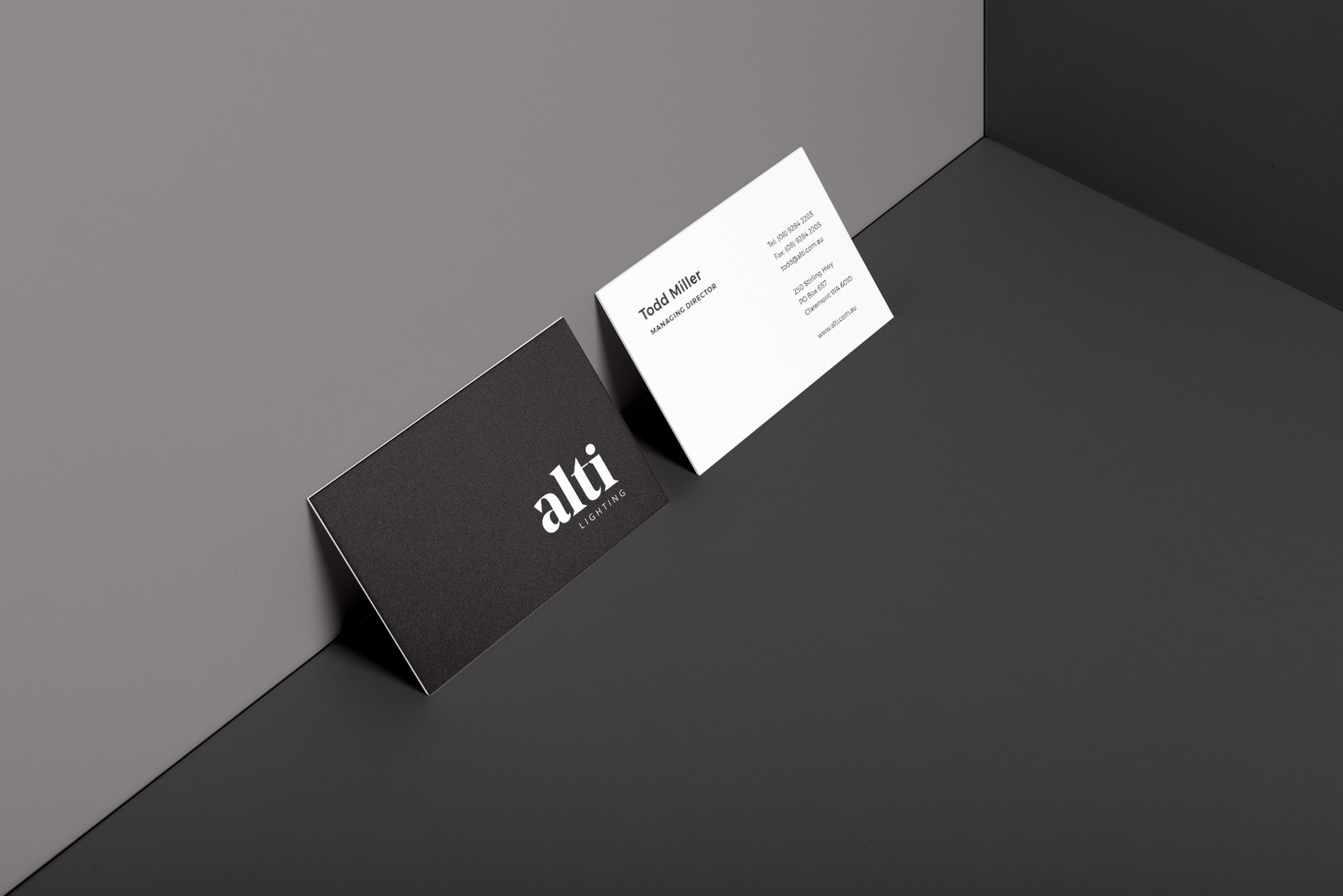 ALTI Lighting approached me to redesign their brand and give it a more contemporary and engaging feel. This included a complete redesign of their website. 
The ALTI wordmark is a mix of modern aesthetics combined with a traditional feel; a direct reflection of the ALTI business itself. The result is a sophisticated approach with emphasis on the architectural aspect of their market. The combination of a traditional serif style font with modern wedged angular serifs, allow the wedge serifs to echo lighting 'beam angles'.
As the website provides a large amount of technical specifications for it's architectural client base, we were able to provide this information in an intuitive, clean, concise and elegant manner.